Digital FOR IMMEDIATE RELEASE:
PAST ENVIRON INTERNATIONAL CORP. PRESIDENT, RON HUTCHENS, JOINS BBJ

GROUP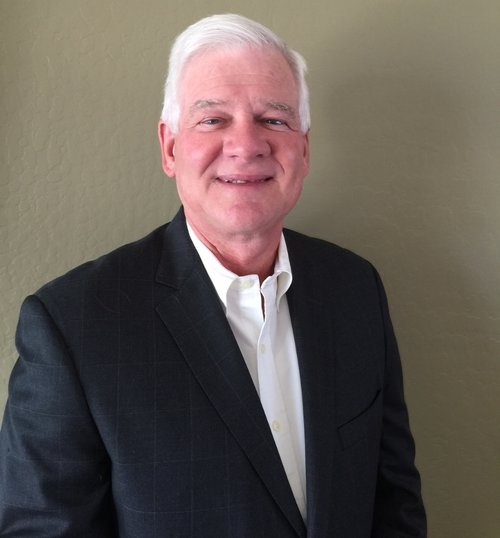 CHICAGO, IL September 08, 2016 – BBJ Group, LLC (BBJ) has expanded its leadership team by naming Ron Hutchens as a firm Principal and Corporate Consultant.
Mr. Hutchens brings over 30 years business experience building and growing consulting companies and practices. He has over 40 years of technical experience in civil and environmental engineering with particular emphasis in soil and groundwater quality investigations, construction management, risk-based assessment and remediation. He has worked with clients globally to assist them in meeting appropriate environmental requirements.
"I have known Ron for 20 years," said BBJ Principal Tim Bradburne. "He is one of the best. We are really excited he is now part of our team."
Previously, Mr. Hutchens was the President of a major environmental consulting firm, ENVIRON International Corporation, which was acquired by Danish firm Ramboll in 2014. He has been instrumental in building consulting firms both through organic growth and acquisitions and in developing teams of professionals to reach their full potential.
"I have always been impressed by the expertise and professionalism of the BBJ Group," notes Ron Hutchens. "I believe the firm is poised for impressive growth and I am looking forward to being part of this dynamic organization."
Ron's technical strength includes his success in managing exacting projects, negotiating with agencies, and design and construction management of the implementation of consent decrees at Superfund sites; development and implementation of remediation plans for voluntary program soil and groundwater cleanups; supervision of the construction and quality assurance oversight for numerous landfill cells; review of closure documentation for numerous sanitary landfills; and helping PRP groups with strategy for developing and fulfilling consent decrees. He has worked with clients globally to assist them in meeting appropriate environmental requirements.
"Ron is well respected both as a technical expert and as a business leader in our industry. It's not often that you can bring somebody of his caliber into the fold. We couldn't be more excited to have him aboard," said BBJ COO Andy Bajorat.
BBJ is a full-service environmental consulting firm formed in 1997 to provide environmental solutions to private businesses and public sector clients. BBJ's corporate office is in Chicago, IL, with branch offices located nationally. The firm offers services organized around five primary business practices: (1) Remediation and Site Restoration, (2) Real Estate and Transaction Support, (3) Risk and Liability Management, (4) Regulatory Compliance Assistance, and (5) Ecosystem Services and Sustainability,
For additional information, contact:
Artesia Holloway, Digital Marketing Manager
140 South Dearborn Street, Suite 1520
Chicago, Illinois 60603
Phone: 312-219-7781