Closure in Place for Underground Storage Tanks – Death Valley National Park, California
BBJ Group managed the closure-in-place of five underground storage tanks (USTs) associated with the Scotty's Castle Historic District in an isolated area of Death Valley National Park. The USTs were constructed as part of the building structures and are part of the historic context of the Site. BBJ Group was contracted by the National Parks Service (NPS) to abandon the tanks in-place without causing damage to the surrounding historic structures. BBJ Group conducted a preliminary site visit in September of 2019 to assess the structures and determine the best path forward for closure. Prior to the closure-in-place work being performed, BBJ Group completed compliance activities in accordance with NPS regulations, Section 106 of the National Historic Preservation Act (NHPA), and the National Environmental Policy Act (NEPA), including an Assessment of Effect Report, an Environmental Screening Form, and Tortoise Sensitivity Training. BBJ Group utilized architectural historians, archeologists, and wildlife specialist to provide the NPS with all required assessment documentation. Fieldwork was completed in early October 2020 and consisted of a ground-penetrating radar (GPR) survey to locate the pipeline on-site, three vertical soil borings, two angled borings, one hand auger sample, and all necessary pipeline samples required by NPS. The USTs were cleaned, filled with a concrete slurry, and abandoned in-place. An archeological monitor was present on-site to monitor all ground-disturbing activity. Post fieldwork, BBJ Group submitted closure reports to both Inyo County and the NPS containing a description of assessment activities and methodologies, data summary tables, soil boring logs, figure depicting the sampling locations, analytical reports, statement of limitations and assumptions, and findings/conclusions.
Potentially Responsible Party Searches – Multi-site California
BBJ Group has completed, or is currently performing, research on 32 contaminated sites subject to the Comprehensive Environmental Response, Compensation, and Liability Act of 1980 (CERCLA) within multiple National Parks to prepare Potentially Responsible Party (PRP) Search Reports. The project began in mid-2019 and is on-going. Twenty-eight of the sites are located within National Park sites in California. The contract includes (1) conducting site visits and file reviews at NPS offices and sites, (2) conducting Federal, State, Local, and archival records research, (3) conducting corporate succession historical research, (4) performing interviews with relevant personnel to obtain site operations information, and (3) documenting the findings in a PRP Search Report. For each completed report, BBJ Group identified PRPs against whom CERCLA response cost recovery and PRP liability may be asserted, presented the evidence upon which such claims would be based, identified data gaps that should be addressed to augment this evidence, and provided recommendations to fill the data gaps. BBJ Group has completed one of the three contracts. The other two contracts are currently underway, and plan to be completed in April and December 2021.
Innovative and Sustainable Remediation
BBJ Group includes expert consultants who have been developing innovative site remediation systems for contaminated land and water since the early days of the "in situ" remediation revolution. Working on systems that were "sustainable" before sustainability became common in the practice, our practitioners created designs that have outperformed, have been resilient and durable, and have received national awards for innovation and performance. From the first permeable reactive barriers for treating organic and inorganic contaminants in groundwater, to some of the earliest designs in bioremediation and phytoremediation, BBJ Group consultants know and understand what will perform to the standards necessary for successful risk management to allow sites to be repurposed for new use and both economic and environmental benefit. We also maintain close ties, and in some cases affiliations, with some of the most notable US-based and International academic institutions where we have partnered to develop new remediation approaches that help sites manage their unique and complex situations better than with conventional methods.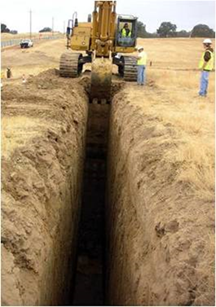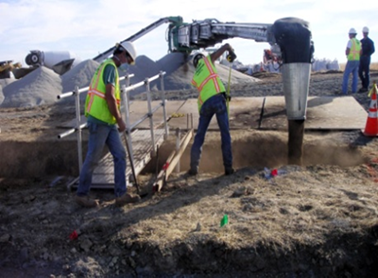 Project sites using our designs are located from coast to coast – from the San Francisco Bay area to western New York state.
Litigation Support and Expert Witness Services
BBJ Group experts have substantial experience on supporting litigation matters and providing expert witness services for our clients. Project assignments have ranged from providing expert forensic evaluation of chemical releases and cost associated allocation, assessment of remediation performance, insurance claims, remediation technology patent evaluations, and water resources and hydrogeological evaluation. Matters have involved a range of chemical constituents including petroleum hydrocarbon constituents, chlorinated solvent compounds, inorganic compounds including energetics (perchlorate) and radionuclides, and PFAS related compounds.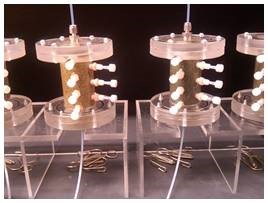 Environmental Consultants Covering All of California and the Western US
California may be the "Golden State" but we are consultants for all of the Western US from the Pacific Ocean to the Front Range, from the Pacific Northwest to the Desert Southwest, from the lowest land in the continental US to the highest peak in the western cordillera. We understand the west, its land, culture, environment, and people.
From our northern California location, we offer environmental consulting and water resources services using our experience from projects throughout California and the neighbor states of Oregon, Washington, Idaho, Nevada, Arizona, Utah, Colorado, Hawai'i and Alaska. You can even find us supporting work in Australia.
700 Larkspur Landing Circle, Suite 199, Larkspur, CA 94939
---

KEY CONTACT
Scott D. Warner, PG, LG, CHG/LHG, CEG
Principal Hydrogeologist/Western US Leader