Managing Hazardous Waste from "Cradle to Grave"
Approaches to the RCRA Corrective Action process sometimes adopt a "Penny Wise, Pound Foolish" strategy and efforts associated with early assessment phases are minimized. However, a hasty RCRA Facility Assessment results in too many open questions and poorly framed defenses, which regulators use to leverage more expensive investigations and remedies that may be necessary.
BBJ RCRA Project
RCRA Corrective Action - Steel Mill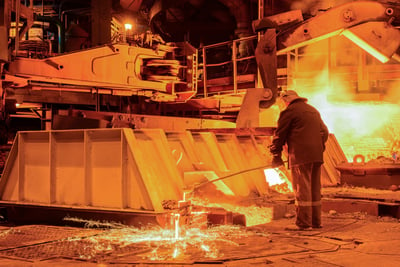 Large parts of a century-old facility were man-made, consisting of fill materials placed in Lake Michigan. Free petroleum product was present beneath parts of the site, necessitating RCRA cleanup.
BBJ Group professionals were responsible for designing and installing systems for free product recovery. Within six months, free product in an area impacted by heavy fuel was reduced from 1.5 feet thick on the water table to only a sheen.