Environmental Due Diligence Services
Identifying these pertinent deal issues allows a purchaser to maximize the number of concessions at closing, such as escrow arrangements, insurance policies, indemnities, and purchase price reductions. As a result, BBJ Group's strategy minimizes left-tail risk for investors at the time of both asset acquisition and exit.
BBJ Due Diligence Project
Nationwide Retail Automotive Due Diligence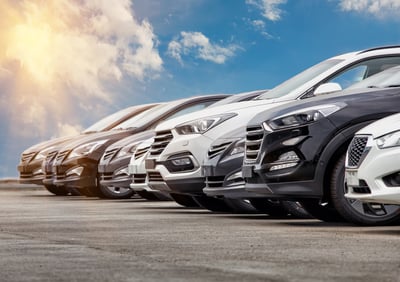 Within a month, BBJ Group completed 67 Phase I ESAs for Sears-owned retail and automotive centers located in 22 states and Puerto Rico to identify recognized environmental conditions (RECs) related to current and past business operations.
Based on the RECs identified during the Phase I ESAs, BBJ Group developed a scope of work to perform Phase II ESAs for 44 of the locations to determine the presence and extent of subsurface impacts related to the site operations. Specifically, BBJ Group performed subsurface groundwater and soil sampling to assess for impacts related to underground storage tanks, aboveground storage tanks, oil/water separators, waste neutralization tanks, underground hydraulic lifts, and automotive center floor drains. Additionally, at select sites, BBJ Group performed groundwater and soil sampling to assess for potential migration of contaminants on to Sears' property from RECs identified on adjacent properties (i.e. drycleaners and filling stations).
All Phase II activities and reporting were completed within the client-specified timeframe, which allowed the timely sale of the properties to a REIT.