Indoor Air Quality
Vapor intrusion occurs when volatile organic compounds in soil and groundwater enter buildings as vapors and create health and safety risks for the occupants. Vapor intrusion can occur at any property, including active and shuttered factories, gas stations, strip-mall dry cleaners, and others. Vapors can also encroach on neighboring sites, such as residential and commercial properties, resulting in unsafe conditions.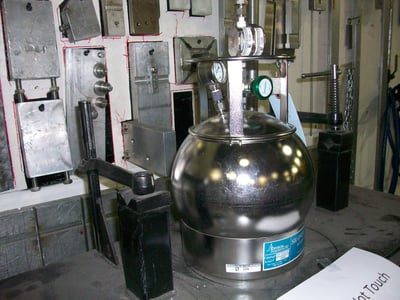 BBJ Vapor Intrusion and Mitigation Project
Vapor Intrusion Study and Mitigation Installation
During acquisition due diligence of a manufacturing facility in the Chesapeake Bay watershed, BBJ Group identified free phase at an adjacent site. BBJ Group performed a soil DNAPLS gas survey and indoor air investigation, identifying potentially harmful levels of TCE vapors affecting the building. BBJ Group designed and installed a sub-slab depressurization system, reducing TCE concentrations to EPA-approved levels.